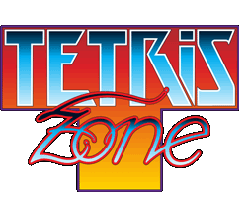 Tetris
Zone 1.2.1
Size: 13 KB
---
Downloads: 8689
---
Platform: Windows (All Versions)
We are all familiar with the classic Tetris game, so obviously I don't need to tell you anything about it. What I do need to tell you is that you will have tons of Tetris fun with the authentic Tetris Zone game for Windows and Mac. There are 4 different game modes to enjoy on your PC or Mac: Marathon, Challenge, Sprint, and Master.

The system requirements for running Tetris Zone on a Windows-powered machine, anything from Windows 2000 onward, are quite low: 512MB of RAM memory or more, 64MB video card, 65MB of free disk space, internet connection. Any modern PC and even older ones will have no problem meeting these requirements. And speaking about no problem scenarios, installing Tetris Zone is a standard matter: download an executable, run it, click through the setup wizard.

Four tabs are presented front and center on the application's interface:
Game – allows you to choose one of four supported game modes.
Music – you can pick the soundtrack that will play in the background.
Sound – adjust the music volume as well as the effects volume.
Keys – view the keys you must use in the game, change them to something else if you so desire.

As mentioned above, Tetris Zone has 4 game modes to offer:
Marathon – 15-level game mode that lets you see how far you can go.
Challenge – you have 10 minutes at your disposal to see how many points you can score.
Sprint – see how fast you can reach the goal of 40 lines.
Master – 20 levels of tetriminos that drop instantly.

Tetris Zone is not free, it is only free to try. This means that until you get a license, you can only play Marathon mode for a limited amount of time. After you register, you will also have access to the Tetris Zone Leader Board.

What can I say? Just tons and tons of Tetris fun!


Pros
Tetris Zone is available for Windows and Mac OS X. The system requirements for running the application are quite low. There's nothing complicated about the application's interface. There are four game modes to choose from.
Cons
The trial allows you to play but one game mode, for a limited amount of time.
Tetris Awards
---
Tetris Editor's Review Rating
Tetris has been reviewed by George Norman on 01 Feb 2013. Based on the user interface, features and complexity, Findmysoft has rated Tetris 5 out of 5 stars, naming it Essential
---